St. Matthew's Church takes seriously its safeguarding responsibilities. We follow the church of England's national guidelines and the house of Bishops safeguarding policy "promoting a safer church". For more information on these national policies and safeguarding training please visit the Diocese of Rochester's website by clicking here.
If you have concerns over the safety and/or welfare of a member of the church then please contact our safeguarding officer: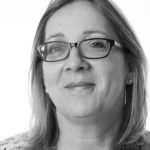 If you would rather speak to someone outside of the Parish you can approach the Diocesan Safeguarding advisor:
• Janice Keen, Bishop's Adviser for Safeguarding Children and Vulnerable Adults
Call: 01634 560000 or Email: Janice.keen@rochester.anglican.org
If you are worried about a child or young person (under 18 years) and the information you have suggests that a child is at immediate risk of being harmed, you should tell the police without delay. This is an emergency and it is appropriate therefore to use the police emergency number 999.
If you are worried about a child but do not think that there is a risk of immediate harm, you should still speak to someone who can help as soon as possible (the same day). Whilst you can contact our safeguarding officer, we are not an emergency service or a replacement for the Local Authority Children's Service teams, and you should approach your local Children's Services.
Kent County Council Social Services
Concerned about an adult? Call: 03000 41 61 61 (text relay 18001 03000 41 61 61)
Concerned about a child? Call: 03000 41 11 11 (text relay 18001 03000 41 11 11)
or email social.services@kent.gov.uk
Other Useful Numbers
NSPCC: 0808 800 5000
Childline: 0800 1111
Stop It Now: 0808 1000 900
National Association for People Abused in Childhood (NAPAC): 0808 801 0331
Samaritans: 116 123
thirtyone:eight (formerly CCPAS): 0303 003 11 11
Family Lives: 0808 800 2222
Action On Elder Abuse: 080 8808 8141
National Domestic Violence Helpline: 0808 2000 247
St. Matthew's Church is part of the Southborough Team Ministry along with St. Peter's and Christ Church Southborough and St. Lawrence, Bidborough. The Parish is committed to implementing the House of Bishops' safeguarding policies and good practice guidance.
A formal statement to adopt the House of Bishops' "Promoting a Safer Church; safeguarding policy statement" was agreed by the Parochial Church Council and recorded in the minutes of the meeting on 19th November 2018.